Parcel specialist 3PL DX Group said it has been "encouraged" by trading in the first half of its financial year, with performance driven by its DX Freight division.
In September 2019 the company said it had returned to profitability for the financial year-ending 30 June 2019 with a 7.7% increase in turnover to £322.5 million, and an operating profit rise from a loss of £10.9 million to £200,000.
Operational highlights included the express courier opening a new depot in Ipswich during the final six months of 2019.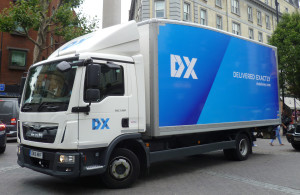 It also said that new mechanisation is being installed at DX's central hub in Willenhall. DX also plans to open more new depots "in the near future, which will further improve capacity and productivity".
Its DX Express division also saw the completion of a pilot of new handheld devices during the six-month period. It said that the rollout of these devices across all of DX's service centres had begun and is expected to be completed in April.
Last year the Passport Office decided not to renew its delivery contract with DX – a move took effect in January. DX had held the contract for 14 years. It was subsequently won by TNT UK.
Chief executive Lloyd Dunn said: ""DX has continued to make good progress over the last six months, focussing on improving our service levels and operational capabilities, and I'm pleased that the hard work is being reflected in our performance. We are on track to meet market forecasts for the year and continue improving the business."