Delivery service provider DX Group has opened a new 23,913ft² depot in Norwich, Norfolk.
The site, just outside of Norwich city centre, will support DX's Parcels network as part of the DX Express division. With the new facility dedicated to this aspect of the company, DX has been able to convert its existing site in Norwich to focus solely on the other part of the business – DX Freight.
Paul Ibbetson, Chief Executive of DX Group, said: "The current financial year is a major year of investment. This latest depot opening in Norwich significantly increases our capability in the area for both our Parcels and Freight operations. It also delivers further efficiencies [as well as] environmental and customer service benefits.
"Enlarging and improving the depot network underpins the continued successful delivery of our growth plans over the short to medium term, and we look forward to reporting on further openings over the coming months."
The opening of this new depot is in addition to the 15 former Tuffnells sites that DX agreed to reopen following Tuffnells going into administration. The first of these opened in Wales earlier this month.
Alongside this, the company says that it is targeting "additional priority site openings" and plans to develop a new regional hub in Nottingham in the East Midlands.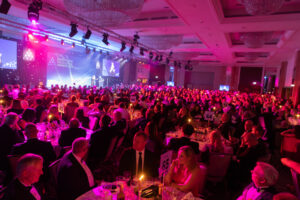 With the Supply Chain Excellence Awards shortlist now revealed, click here to find out the finalists for the Property Partner of the Year Award – new for 2023!