While the human cost of coronavirus – or Covid 19 – is hideous… the economic cost is to be determined, even as the trickle-down effect is being felt in supply chains.
This morning Apple said that worldwide iPhone supply will be temporarily constrained.
It said that while its iPhone manufacturing partner sites are located outside the Hubei province, the epicentre of the outbreak – and while all of these facilities have reopened — they were ramping up more slowly than Apple had anticipated.
On Friday JCB said it would be reducing production levels at its UK factories in anticipation of component shortages from Chinese suppliers whose labour forces have been affected by the outbreak.
More than 25% of JCB's suppliers in China remain closed and those that have reopened are working at reduced capacity and are struggling to make shipments. This, said JCB, inevitably means it will not have the required amount of parts needed to build its forecast number of machines in the short term.
While JCB is slowing down production in the short-term Phil Reuben, executive director of SCALA Consulting, warned last week that the consequences for supply chains and manufacturers in particular could be much greater.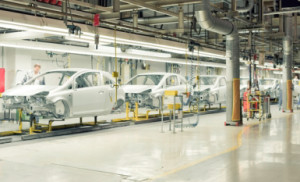 "The implications will stretch from potential price increases because of stock shortages, through to a complete lack of product availability," he warned. "There is a real possibility that staff may be laid off because the UK importers that rely heavily on China essentially have nothing left to check, stock and sell, significantly damaging their bottom line."
While this hasn't happened yet, the potential… the worry… is there at least.
At a wider level Dun & Bradstreet is predicting Covid-19 could take one percentage point off global GDP if containment of the virus is delayed beyond the summer – primarily through shrinkage in the Chinese economy.
Outside of China Dr Kerstin Braun, president of trade finance provider Stenn Group, warned that Japan is "staring down the barrel of a recession" given that its economy shrunk by 6.3% in the last year.  She said that given the impact the coronavirus has had on the global economy, it is hard to see a recession being avoided, compounded by "Japanese supply chains being hamstrung across the automotive sector".
If that starts to happen in Europe – particularly in automotive supply chains – in an economy that is barely growing, one percentage point could make the difference between growth, stagnation or even recession.
In the midst of the coronavirus outbreak, PA Consulting says, naturally enough, that it will be critical that supply chains are robust enough to mitigate disruption. The impact of the virus on the economy, it says, threatens to affect all areas of the supply chain – from sourcing materials, to logistics to consumer demand.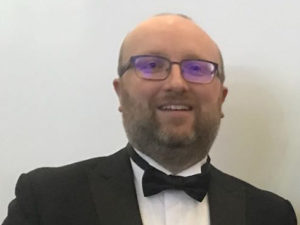 Factoring in risk and resiliency is an essential skill in building supply chains. Every effort should be made to mitigate that single point of failure. As the year unfolds, supply chain professionals should be looking to answer some very awkward questions about exposure to risk.
Christopher Walton, Editor, Logistics Manager