It seems like an age ago that the cream of the supply chain sector gathered at the London Hilton on Park Lane last November to celebrate a year of successes. Yet it was just six months ago.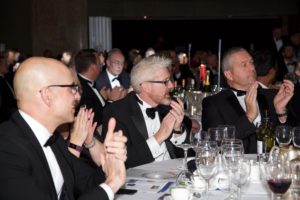 In that time the world has changed enormously. We all now understand what lockdown means; that logistics workers are 'key workers' and what it takes to survive in a pandemic.
Furthermore, business face a whole series of challenges that we did not foresee six months ago. Before the pandemic changed the world, supply chain practitioners were approaching the year looking at sustainability challenges, and how robotics and automation would transform processes immeasurably.
These challenges are all still relevant, and may even define the winners and losers of 2020, but they are just part of a business landscape that now sees a 25% fall in sales during March and April as "creditable in the circumstances".
The current lockdown to combat the Covid-19 pandemic has made the world realise something Logistics Manager has understood for years: supply chains are really important.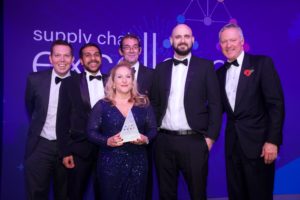 So to celebrate the achievements in supply chains, the 24th annual Supply Chain Excellence Awards, will take place at the London Hilton on 12 November and reflect on what the industry has achieved this year. And I, for one, cannot wait to mark the achievements of the industry this year.
The ceremony, sponsored by Clipper Logistics, DP World and Unipart Logistics, will also reflect on what has been achieved in 2020 in the light of the most trying of circumstances.
So, we've not been wasting our time during lockdown, we're relaunching the Supply Chain Excellence Awards for 2020 with a host of new categories, to reflect the depth and breadth of what supply chains can achieve and have achieved.
There are eight operational categories – ranging from Supply Chain Visibility to Best Use of Robotics – to mark real successes in core supply chain disciplines and practices, while nine industry awards commemorate excellence across a wide variety of industrial sectors, from retail to automotive to technology.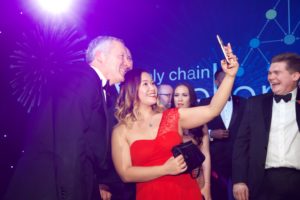 And, don't forget, there are our Team of the Year and Rising Star awards as well to mark .
The awards have also been designed for sponsors to get their messages clearly to customers and potential customers; that they are supporting businesses throughout the supply chain achieve real excellence.
The Supply Chain Excellence Awards are renowned for their rigorous judging process, which also provides valuable feedback for entrants from our team of judges who have over 250 years of industry experience.
The Supply Chain Excellence Awards are without a doubt the highlight of the logistics and supply chain calendar every year, and I am looking forward to lockdown being over so we can host a fantastic evening in November. There is a light at the end of the tunnel.
Christopher Walton, Editor, Logistics Manager

The 24th Supply Chain Excellence Awards, with new categories for 2020, will take place on 12 November. For more information, including how to enter and sponsorship opportunities, contact daniel.jessop@akabomedia.co.uk