Ekol and UBV have signed a long-term, exclusive cooperation deal and plan to expand across Europe.
Ekol will retain its presence  in Italy with  newly set-up Ekol freight services – assisting UBV in their sales development for Ekol countries and keeping an operational setup within UBV's offices.
Both companies have agreed to increase their current number of orders – 150,000 – to 300,000 per year in the next three years.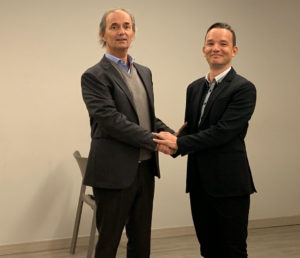 Ahmet Musul, chairman of Ekol said: "UBV has branches in key industrial areas which will help  us achieve a better efficiency  in our depot-depot development, especially in the last mile to our customers."
Alfio Centocinque, general manager of Freight in Ekol said: "Ekol Spain offers more than 100 groupage service lines all over Europe."
Spain is one of UBV's strongest markets, the goal is to improve quality and volumes which is why cooperation between Ekol and UBV is essential for both companies.
By Michelle Mooney