Another exciting day at IntraLogisteX 2022 and Logistics Manager caught up with Damian Dowling, Segment Lead – Logistics at Schneider Electric, and asked how the company was transforming the connectivity game.
Schneider Electric was busy showing off its technology at this year's IntraLogisteX show and being one of the most "connected companies", its stand saw a lot of attention.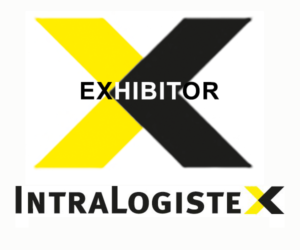 Damian Dowling, Segment Lead – Logistics explained that the breadth of the company's technical infrastructure means that logistics companies of any size have more connectivity and visibility over energy used. "So you're thinking about what kind of energy are using what kind of processes in terms of automation and robotics, as well as moving on to looking at your kind of independence and how you could power your site," he says.
Dowling added that the aim of exhibiting at the show was to launch all of the company's offerings, to turn client operations across the UK into "connected, efficient, resilient, and more sustainable locations".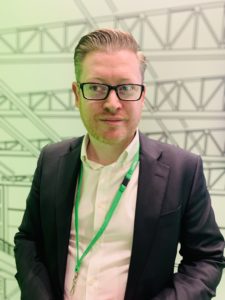 Probably the most prevalent benefit of the company's technology is its connectivity. Dowling explained that the connectivity that Schneider Electric provides allows companies to make decisions about the use of robotics, AI, and to generally have more control over processes. He adds that once you have this sort of connectivity, "you can up-skill your employees to use what will give you more visibility, because in essence, it's more accessible to everybody within the organisation". This leads to staff retention because employees are happier overall.
The company also places sustainability at the top of its priorities, not only in its own operations, but of that of its customers. "We're really putting that challenge on ourselves and setting really defined and important targets in terms of sustainability. And because of that people are coming to us for the conversations on sustainability", adds Dowling.
Connectivity also adds to this sustainability initiative, because more visibility allows the company to analyse the energy outgoings of operations, leading its customers to significantly reduce emissions.
Dowling adds that due to the events of a global pandemic, supply chains have had to become more resilient. Adding that there are "peaks and troughs within what companies have to deliver", linking sites together can help to alleviate any problems that arise.