Europa Road has signed a new partnership with Devon-based 3PL Gardner Distribution, rto expand its logistics operations and reach across the South West of England.
Once goods arrive from Europe into Europa's Dartford 1Hub, they are transported to a depot in Bristol, where TPN member Gardner takes over to deliver the goods across the South West.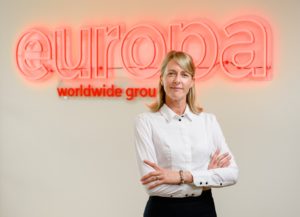 Dionne Redpath, sales director at Europa Worldwide Group, parent company of Europa Road, said: "Gardner has a strong history and is a reliable and trusted name in the South West, with excellent transport connections. We're excited to work with them and know the partnership will strengthen our offering and services across the region.
"As always, our priority is to consistently deliver a high-quality logistic service across the UK and Europe. Regularly reviewing current and new partnership opportunities allows us to continually improve our offering and most importantly keep our promise of providing an excellent service to our customers."
Kevin Gardner, MD at Gardner Distribution, said: "The operation is running smoothly so far – we're working directly with the team at its Dartford 1Hub to transport goods from Europe and the UK out to the South West region."