Eddie Stobart Logistics has said it is experiencing "exceptional volumes' as a result of the COVID-19 pandemic.
However, the 3PL said that the health, safety and wellbeing of its employees "through these unprecedented times" remained paramount.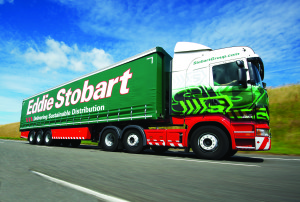 "Economic uncertainty has led to market disruption, but we have implemented pragmatic measures to support our preparedness and ongoing ability to deliver services to customers to the same consistently high standards," the company said in a statement.
"Like other key members of the supply chain, we are all experiencing exceptional volumes that we would typically see around Christmas. Due to effective planning, our business is well placed to continue supporting all our customers' needs, fulfilling all work as usual, while also safeguarding the wellness of our employees.
"We applaud the government's recent announcement for recognising the key role the logistics sector are providing in such turbulent times."
However, Eddie Stobart also said that no conclusion could be drawn as to the potential impact of the exceptional volumes highlighted above on the profits or losses attributable to the Company for the year ended 30 November 2020.
Last month Eddie Stobart Logistics revealed it made a statutory loss before tax of £199.8m for the six months-ending 31 May 2019 after a suspension of trading of shares was lifted.
For more information as to how COVID-19 is affecting the UK logistics sector register for our Daily COVID-19: Logistics Latest email.