The European Commission has given unconditional approval for FedEx's €4.4 billion takeover of TNT Express.
Following an investigation opened in July 2015, the Commission has concluded that the acquisition will not give rise to competition concerns, because FedEx and TNT are not particularly close competitors and because the merged entity will continue to face sufficient competition from its rivals in all markets concerned.
Commissioner Margrethe Vestager, in charge of competition policy, said: "Many businesses and consumers rely heavily on affordable and reliable small package delivery services, in particular with the growth of e-commerce. Therefore, the Commission has thoroughly assessed the markets affected by this takeover. The conclusion is that European consumers will not be adversely affected by the transaction. We have therefore unconditionally approved the merger."
The Commission had been expected to give the go-ahead for the deal, after the 23rd October deadline for issuing a Statement of Objections was allowed to pass.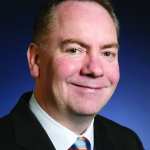 David Binks, regional president Europe, FedEx Express, welcomed the Commission's decision. 

"We are extremely pleased to receive the European Commission's unconditional approval."
"We believe the combination of TNT Express and FedEx will provide significant value to the employees, customers and shareholders of both companies."
FedEx and TNT Express still need to obtain clearance of the transaction in the remaining jurisdictions, including Brazil and China. They expect to complete the deal in the first half of 2016.