Property developer First Panattoni has raised £300 million to spend on speculative development and land purchases in the UK.
The company is a merger between First Industrial and Panattoni Europe in the UK. "Having established Panattoni as one the largest industrial developers in Europe, our focus now is on building a UK business, so we can provide our clients an integrated pan-European platform with best-in-class development expertise," said Robert Dobrzycki, chief executive of Panattoni Europe.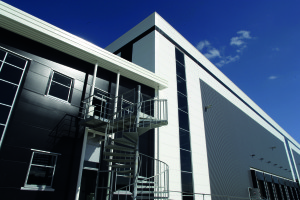 And Dudley Mitchell, director of the Panattoni Development Corporation, pointed out that the UK market has many similarities to a number of territories the company operates in. "Limited land supply and a slow permitting process means that land is expensive. To penetrate these capital intensive markets, you need to bid aggressively and spec build. We see the UK market with potential for 3,000,000 sq ft of new build product a year, but we'll need to up scale the First Panattoni platform to meet these demands".
First Panattoni is headed by Matthew Byrom. "From an international perspective, the UK still remains a hugely attractive place to invest in real estate, with its long leases and strong balance sheet customers," he said. "Couple this with the rental growth we've seen across the country, and the continued growth of the e-commerce phenomenon, the interest in this sector is likely to continue."