Geodis has said it is to discontinue distribution and express activities that are carried out by partner companies as part of a focus on fully-owned contract logistics and freight forwarding services in the UK.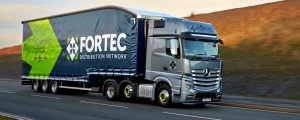 In a statement on its website the land-transport and logistics division of French giant SNCF Logistics said that "in order to strengthen its key activities in the UK market, Geodis will deliver greater focus on its contract logistics and freight forwarding activities".
Pallet network Fortec, a wholly-owned subsidiary of Geodis International, is part of Geodis distribution and express, has over 80 partner members across the UK supplying goupage services via its hub in Northamptonshire. It did not respond to requests from Logistics Manager for comment.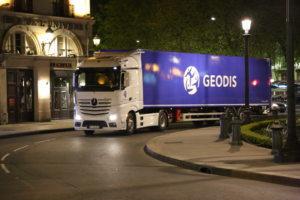 Marie-Christine Lombard, chief executive of Geodis, said."With this move, we aim to provide a strengthened and specialised offering to our customers in England, Scotland, Wales and Northern Ireland, and also to all companies outside the UK that carrying out business there" says 
"Focusing on international trade flows to and from the United Kingdom, as well as dedicated contract logistics services within this large national market, will allow us to better meet the business needs of our customers."
"As a consequence of the strategic choice to serve the UK market through a fully-owned network, Geodis has decided to discontinue those distribution and express activities that are carried out by partner companies. A gradual transition plan for those activities is in progress."