Amazon's Sunday deliveries have grown by more than four times in the past year – largely as a result of the introduction of Amazon Logistics, the online retailer has revealed.
Amazon Logistics is a technology and logistics platform that enables independent local, regional and national delivery companies across the UK to deliver Amazon parcels seven days a week.
It now has 13 delivery and sortation stations across the UK, which range in size from 20,000 to 160,000 sq ft.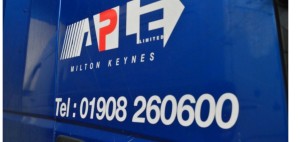 The delivery businesses range from small companies like SAB Couriers and CTC Express to national carriers such as APLE.
"We're excited that so many customers are taking advantage of Sunday delivery and that so many local and regional delivery companies continue to join the Amazon Logistics platform," said Jamie Stephenson, UK director for Amazon Logistics. "And this is just the beginning – we recently opened a new delivery station in Glasgow and we hope to expand even further in the future."
Maria Bebb, director of Watford-based SAB Couriers, said: "We've been working with Amazon Logistics since it launched in 2012, when we employed just three drivers. Today we work with more than 40 delivery drivers – our relationship with Amazon has played a big part in our company growth and future stability."