Some 43% of supply chain practitioners are concerned about their supplier's ability to fulfil orders, and 40% are concerned about their suppliers' business health.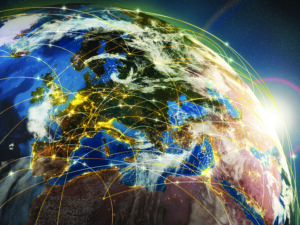 A global survey of some 600 business leaders, conducted by Coupa Software, also found that 37% of financial decision makers are concerned about how quickly their company can change suppliers if needed. 
 
The survey also found that supply chains are taking active steps to try and mitigate the negative effects but not all were well equipped to do so. Some 40% of those surveyed said that they were using the Covid-19 downturn to re-evaluate how they selected suppliers.
Furthermore, just under half (47%) said that they had diversified their supplier base, while 41% said they had shifted to new suppliers based on their location. 
"This uncertainty is set to continue for a while, especially as we're seeing Coronavirus resurge in many places, and regional lockdowns being implemented" said John Callan, senior director EMEA at Coupa Software.
"Understanding the health of your suppliers is critical in uncertain times, as these suppliers will be key to getting your business back on track. It is vital that businesses are digitising their supply chain so that they have full visibility and control."