The Freight Transport Association said that the release of the Operation: Yellowhammer document showed that there was "still much that could go wrong" as the country prepares to leave the European Union on 31 October.
Yellowhammer is the codename used by the UK Treasury for cross-government planning in the event of a no-deal Brexit. Its planning assumptions document was released today.
It said that the lack of readiness among businesses could reduce freight flows between the UK and France by anywhere between 40 per cent and 60 per cent.
The FTA said that "many of the details may seem trivial but are actually crucial to the successful protection and continuation of the UK's supply chain, and industry needs key decisions to be made urgently to keep imports and exports moving efficiently".
It said it was "still very concerned" by the risk that fuel supplies could be impacted, considering this would affect the movement of goods both domestically and internationally
It pointed out that at no point in the past three years of negotiations had any indication of fuel supply risks been made to the FTA or any of its 18,000 members by the government.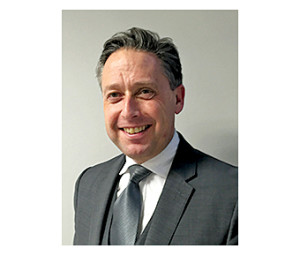 Meanwhile the Road Haulage Association said that the Yellowhammer document confirmed its worst fears about the impact a 'no-deal' Brexit will have on the supply chain.
It said the document predicted that business would not be ready for a 'no-deal' Brexit and trucks bound for the continent could be stuck in queues for up to two and a half days.
RHA chief executive Richard Burnett (pictured) said that the worst case planning assumptions came as no surprise and called on the government to do everything to prepare business for the UK's exit.
"This is what we've been talking about for the last three years; we've been consistently warning that no deal will mean disruption at the border and across the supply chain as firms get to grips with unfamiliar processes.
"An increase in energy from the government has been welcome but it needs to throw all its weight into minimising the impact leaving the EU without a deal will have on the economy."