Daifuku has been awarded automated warehouse contract for UK's leading pet food manufacturer.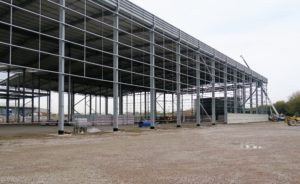 Daifuku is to supply automation to GA Pet Food Partners' Ingredients Kitchen warehouse at Bretherton, Lancashire. It will provide stacker cranes in the 'Larder' and 'Pantry' storage areas of the food preparation plant covering an area in excess of 20,000m2.
Daifuku's sorting transfer vehicles will transport raw ingredients within the facility via a high-speed pallet transport system.
The warehouse automation system installation will be completed by the end of 2018, with 'go-live' and full production at the Ingredients Kitchen commencing in 2019.