In the face of the Covid-19 pandemic GAMA Healthcare, provider of clinical wipes, has changed its supply chain, onboarded new factories and provided products direct to the NHS, care-homes and frontline workers, to combat the spread of the disease.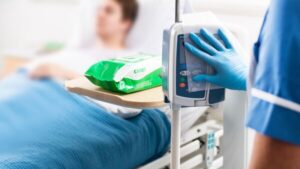 Dr Allen Hanouka, managing director and co-founder, told Logistics Manager: "The demand we are seeing is insane, the amount of orders we are having to turn away. The demand is because people want it now. People think we are sat on lots of stock in a warehouse but that is just not the case. We have stock for regular customers on regular demand cycles, but demand was astronomical in every single sector. The demand has been impossible to meet."
As a result, Dr Hanouka says that the past few months have all been about supply, demand and logistics. But even when it comes to demand GAMA Healthcare has had to employ a triage system to define what demand it going to meet.
"We prioritise who will get product first. The NHS gets what it needs, and we have had to pull orders from other sectors. Normal times you can predict the exact level of what they need but their demand went up four to five-fold in the NHS. That is a massive level. It is now about two to two and a half times the regular business as usual demand.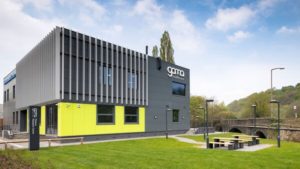 "After the NHS we prioritise the most important customers when it comes to fighting the virus, GP surgeries, care homes, nursing homes, police and front-line services. The one thing we will not prioritise is people working from home, you don't need it as much."
As a result GAMA Healthcare has had to ramp up its production but encountered issues getting raw materials to factories.
Alternative Suppliers
"We use a lot of non-woven to make wipes, and that is used by other companies to make PPE like face masks. So, all of a sudden here was a huge amount of demand. They were saying they did not have enough raw materials as they needed it for face-masks. That caused a huge bottleneck and we had to pay a huge price for our raw materials. Our product is only increasing in price in July, and that is only to cover the price rise of the raw material. You just cannot buy non-woven for the same price you did pre-Coronavirus," said Dr Hanouka.
He also explained that disinfectant chemicals and additives had also seen global price-rises "by about 30% to 40%" leading to it onboarding new suppliers in record time.

"These have been massive challenges that have caused us to find alternative suppliers," he said. "We have used two or three big suppliers and we have had to go out and bring on two or three new suppliers. We had to approve them and make sure the quality fits our standard.
"Onboarding a factory is a massive job. Normally it would take months to onboard a new factory, but we could not afford that time and neither could our customers. So, we had to onboard factories in less than a month. We onboarded Rockline here in the UK, as well as one in China. We had to spend all of our time there, making sure the product is OK, and we are lucky we have a laboratory here in the UK in Halifax as that saved us a massive amount of time."
Rockline, based in Redditch, Worcestershire, is one of the biggest wet wipe manufacturers in the world, make wipes for many brands. Dr Hanouka said that "they came to our rescue and it was brilliant".
"We'd been talking to them for a year and a half before about moving some production over from China," he explained. "And what this crisis has shown us is that it is not good to have all your manufacturers in one country. We were talking to Rockline about moving some supplies and we were in a discussion phase. Because of coronavirus that transformed from having a discussion to having products coming off the line within a month. "
The first product went straight from the factory to NHS depots, said Dr Hanouka, adding that normally with the NHS there is a tender on every line for procurement but product was fast -tracked into the NHS within 24 hours.

The 24th Supply Chain Excellence Awards, with new categories for 2020 – including the Healthcare & Pharmaceutical Supply Chain Excellence Award – will take place on 12 November. For more information, including how to enter and sponsorship opportunities, contact daniel.jessop@akabomedia.co.uk