Geodis is now offering consumers with an intercontinental delivery from the United States to 27 European countries.
The company launched the 'Geodis MyParcel' service, which is a direct-to-customer intercontinental delivery service, in order to overcome the high costs and wait times associated with international shipping.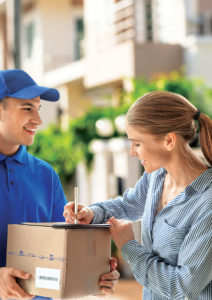 Manoj Pankaj, vice president cross-border e-commerce of Geodis said: "With the explosive growth of international e-Commerce, our customers want to offer consumers a premium service at a completely transparent price."
The service will initially ship small packages from the United States to the end-user in 27 European countries within 4-6 days, and will be expanded globally.
Shipping tracking will be available at all stages of the delivery.