Geodis has opened a new hub in Northampton to centralise its European network operations with existing import/export line haul activities being transferred from High Wycombe, Birmingham and Lutterworth.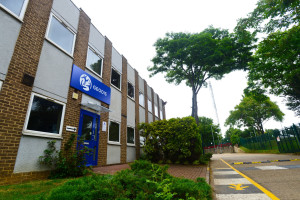 The Lutterworth network branch has also moved to Northampton.
The existing Geodis network sites around the country will continue to serve their areas ensuring customer service and collection and delivery services remain local. The Geodis full load and logistics business lines will also remain the same.
The new 50,000 sq ft site on Lodge Farm Industrial Estate in Northampton, spans four acres and will serve as a cross dock facility for all European activity with all European exports and imports directed to the site.
The aim is to reduce trunking and handling of export and import goods and so increases performance and reduces the risk of damage.
It will also be of benefit to the Fortec Distribution Network, also part of Geodis UK, offering members quicker transit times from the nearby Fortec hub to Geodis's main hub.
Jamie Cuthbert, managing director of Geodis UK, said: "The operational efficiencies this move presents us with are significant, and we look forward to passing these onto our customers."