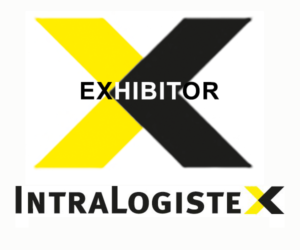 Glamox Luxonic will be displaying a wide variety of lighting products used in the logistics industry at IntraLogisteX, from general warehouse lights to cold stores, loading bays, car parks and everything else in-between. "Meeting with customers, discussing their requirements and perhaps giving them an insight into what we have in the pipeline with regards to new products is something I'm looking forward to," says Greg Elmes, Regional Sales Manager, who will be on the company's stand to explain more to IntraLogisteX visitors. 
We all know that newly built warehouses are getting bigger and taller. This means that luminaires need to emit more light, while still maintaining energy efficiency, and will need to be able to operate at higher ceiling heights. "This is a trend that we see continuing," says Elmes. "Also, lighting controls are being increasingly used to do more than simply control lighting systems."Glamox Luxonic is always working on new lighting products for the logistics industry. "These enable us to offer more lighting solutions. In a continued effort to be the leader in our market, we will continually strive to offer the most effective and efficient lighting solutions on the market," Elmes continues. "We see ourselves as a supplier of solutions for our customers. It just so happens that we make great products. They are designed for the specific tasks our customers need them to perform, and they boast great guild quality."
Proof of this can be seen strategy can be seen in a recent project Elmes and his colleagues completed for ABP Ports. "There were three huge warehouses at their Port of Hull with old metal halide luminaires," he reveals. "We advised ABP to clean their skylights, we supplied them with LED luminaires, wireless controls and commissioned the lighting system for them. ABP informed us that they had achieved a 96% energy cost saving."
However, a particular challenge facing intralogistics is that the life-cycles of products and goods are becoming shorter and shorter. Product ranges are being modified more often, buying behaviour is accelerating, and customer expectations are rising. How does Glamox Luxonic overcome these challenges as a company? "We continually upgrade internal components in our luminaires and review our product design to provide the best product possible and to stay current," Elmes reveals. "We find a well-designed product manufactured with high-quality components helps to ensure a longer product life-cycle."
If you want to see Glamox Luxonic's latest warehouse technology, make sure to register for the UK's best intralogistics show IntraLogisteX, and see them on stand 530!