Global smartphone production has been predicted to decrease by 13.3% year-on-year, with supply chains not returning to normal until late this month.
According to US analysts TrendForce the first quarter of 2020 will see 270 million smartphones produced worldwide, compare to pre-coronavirus forecasts of 307 million and a decrease of 13.3% year-on-year.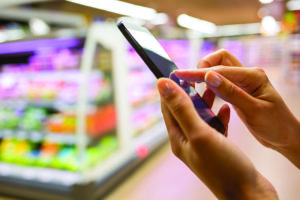 It said that as a result of hindrances such as uneven factory work resumption statuses, a generally low rate of returning labour, and breaks in logistics and transportation, the smart phone supply chain had not been recovering as previously expected.
It is also predicting that 318 million units will be produced in the second quarter if  coronavirus spread is contained – a decrease of 7.4% year-on-year.
However, it said that if the spread of the virus is curtailed then the prediction for the second half of 2020 was more positive, with 5G roll-outs driving demand.
Last month Apple said that the worldwide supply of its iPhone would be "temporarily constrained" as the coronavirus had impacted its supply chain.