The International Trade Committee has urged government exercise caution over onshoring as a potential solution to the supply-chain vulnerabilities exposed by Covid-19
A report from the cross-party committee warned that onshoring may not be easy to achieve and could replace one vulnerability with another.
It also called on the government to investigate the possible benefits of 'parallel supply chains' for medicines and other essential goods, to build what it described as 'surge capacity' into UK-based production.
As part of its inquiry into the impact of Covid-19 on international trade the Committee noted that Elizabeth Truss, the Secretary of State for International Trade, was the first, and it claimed only, member of the government to go on the record about Project Defend, its investigation of supply-chain vulnerabilities.
The Committee called on the government to be as open as possible about Project Defend and the measures it is considering to address supply chain vulnerabilities.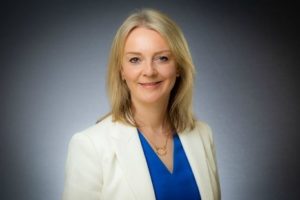 During evidence gathering Truss told the Committee that Project Defend was "about understanding our supply chains" and had been launched after the "immediate crisis" around the pandemic after it became apparent how dependent the UK was on certain countries for supplies of specific essential products, she said, citing the case of India and paracetamol.
She said that resilience, in respect of imports and exports, would come from "having more trade with a greater diversity of trade partners"
However, the report also noted that UK supply chains had largely held up during the pandemic, despite spikes in demand, disruption to production and freight, and export bans in some countries.
But the Committee said that buffer stock of medicines typically did not stretch beyond six months' supply, and it was urging the government to work with the pharmaceutical industry to ensure stocks are replenished ahead of a potential second pandemic wave.
Committee chair Angus Brendan MacNeil MP said: "The question now facing trade policymakers is not only how to help economies respond to the damage caused by Covid-19 but also how to better prepare for a similarly dire scenario in the future.
"It is a task of intimidating complexity and seeing it through will require political dexterity. Ensuring supply chain resilience and access to essential goods needs smart solutions that avoid falling into the trap of short-sighted protectionism.
"At the same time, the Department for International Trade must ensure it provides the right support to UK businesses as they rebuild, as well as leading international efforts to respond to this disease through coordinated trade policy. Their successes and failures will affect us all."