Stobart Group's investments division made a profit of £123.9m following the disposal of its 49 per cent interest in the parent of Eddie Stobart, Greenwhitestar Holding Company, the group said as it published its annual results.

On 25 April 2017, the Stobart Group disposed of its 49 per cent investments in Greenwhitestar Holdings Company 1 Limited and Greenwhitestar Finance Limited for consideration comprising cash of £111.9m and a 12.5 per cent shareholding in Eddie Stobart Logistics plc. The investment in Eddie Stobart Logistics was valued at £71.5m – equivalent to 160p per share.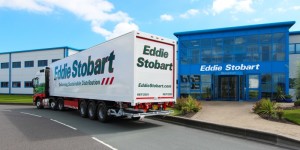 Chief executive Warwick Brady said: "Stobart Group's investment in Eddie Stobart Logistics has continued to perform satisfactorily, reporting a 14 per cent year on year increase in revenues. Our plan is to hold this investment for growth in the short term and to consider realisation at the appropriate point."
Stobart Group's operations are now focused on four business areas, Energy, Aviation, Rail & Civils, and Infrastructure. Revenue for 2018 was £242 million, while underlying EBITDA was £135.2m – a figure that includes £123.9m from its investments.