Hellmann to fulfil FootJoy
Acushnet Europe has chosen Hellmann to manage e-commerce fulfilment for its FootJoy brand in Europe.
Hellmann will manage the e-commerce fulfilment for B2C orders to the UK, Ireland, France, Germany and Sweden. Goods arriving at the warehouse in Daventry will be stored in a dedicated, secure area within its multi-user facility before being picked, packed and shipped to Acushnet's customers.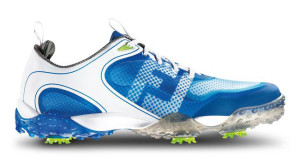 Acushnet vice president for global distribution Jim Linhares said: "Acushnet has found a well-qualified Direct to Consumer service provider in Hellmann. Hellmann's logistics and order management capabilities set them apart from other fulfilment operations and will insure that our European customers receive the high levels of customer service they've come to expect from our FootJoy brand."