Hermes says it is likely to appeal against an employment tribunal decision that its couriers are not independent contractors and are entitled to receive the national minimum wage and holiday pay.
The GMB union which supported the couriers in the case at Leeds employment tribunal said the decision could affect 14,500 Hermes couriers who are engaged on similar contracts.
However, in a statement, Hermes said: "We will carefully review the Tribunal's decision, but we are likely to appeal it given that it goes against previous decisions, our understanding of the witness evidence and what we believe the law to be.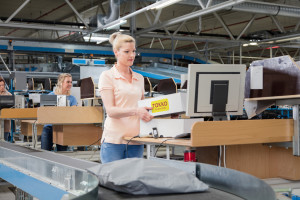 "Nevertheless we have always been fully prepared for any outcome of this decision and its impact on 15 couriers and former couriers.
"In the meantime it is business as usual and we remain committed to providing couriers with the benefits of flexible working and the ability to earn well in excess of the National Living Wage," said Hermes.
The couriers were represented by law firm Leigh Day. Partner Michael Newman said: "We are delighted that the Employment Tribunal has found in favour of GMB's members. "This judgment acknowledges that Hermes couriers, as the customer-fronting "face of Hermes", play an integral part in the success of the company. It confirms that they work for Hermes as part of Hermes' business."
The GMB is also taking legal action against three Amazon delivery companies arguing that they are operating "bogus self-employment" schemes. Amazon has hit back, saying that its delivery providers are contractually obliged to meet the minimum National Living Wage.