Double-digit growth in air cargo turnover at Kuehne + Nagel helped to offset falls in sea, road and contract logistics during the second quarter of 2020.
Turnover at the global 3PL  fell 8.7% in the second quarter, to CHF 4.9 billion (£4.1 billion) while first half turnover fell 7.5% to CHF 9.8 billion. EBIT fell 12.6% in the quarter to CHF 235 million, while first half EBIT fell 18% to CHF 419 million.
Chief executive Dr. Detlef Trefzger said it took the "right measures early on" and "successfully managed" Kuehne+Nagel through the impact of the Covid-19 pandemic.
"We expect the second half of the year to continue to be marked by major uncertainties, for which Kuehne+Nagel is well prepared thanks to its agile structure, rigorous cost management and high-quality service offerings," he added.
Sea Logistics
In its Sea Logistics division, turnover in the quarter fell 11.9% to CHF 1.6 billion, while turnover in the first half of the year fell 9.4% to CHF 3.6 billion. EBIT fell 28.5% to CHF 88 million in the quarter, and 28.9% to CHF 167 million in the half.
K+N said that the "clearly negative" market environment had led to reduced shipping volumes and a decline in business, but it had gained market share in select, high-yielding industries including pharma, reefer transport and e-commerce. However it said that good volume development and cost management in these areas had not fully compensated the significant decline in its "high-yielding" SME customer portfolio.
Air Logistics
Turnover in its air logistics division rose 15% in the quarter to CHF 1.3 billion, and 4.2% in the half to CHF 2.4 billion, with EBIT up 17% in the quarter to CHF 110 million and 4% in the half to CHF 181 million.
It said that the high demand for "crisis goods" in the second quarter had led to short-term benefits, and it had purchased charter capacity for its customers on a targeted basis as belly capacity on passenger flights was not available during the second quarter of 2020.
However, at 315,000 tonnes, air freight volume in the second quarter of 2020 was 22.0% below the same period of the previous year.
Road Logistics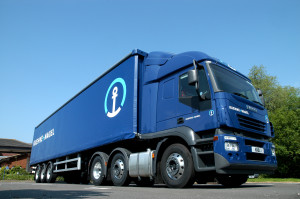 In its road division turnover fell 21.5% to CHF 721 million in the quarter, and 13% to CHF 1.5 billion in the half. EBIT fell 57.1% in the qurter to CHF 9 million, and by 42.2% to CHF 26 million in the half.
K+N said that demand had noticeably revived since June, with the demand for domestic European transport returning to pre-crisis levels. However In North America, demand for all product segments – with the exception of pharma and e-commerce – was significantly lower than in the previous year.
Contract Logistics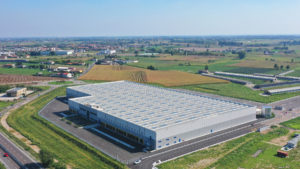 Turnover in K+Ns contract logistics division fell 16.3% to CHF 1.1 billion in the quarter, and 11.3% to CHF 2.3 billion in the half. EBIT fell 9.7% to CHF 28 million in Q2, and by 21.1% to CHF 45 million in H1.
The 3PL told investors that the significant reduction in demand in the second quarter was mitigated by stringent cost management. It added that essential goods and e-commerce, which now accounted for "around half of the Contract Logistics portfolio", had recorded significantly higher demand.
Chairman Dr. Joerg Wolle said: "The strategic course we have set at Kuehne+Nagel in recent years is also having a positive effect in the midst of the coronavirus crisis. The company has been consistently digitalised and thus remained fully operational throughout the crisis.
"The successful performance in the second quarter is owed to the good market position of Kuehne+Nagel and the recovery of the Asian markets. The good work during these past months underlines today's high level of resilience of Kuehne+Nagel."