HMRC has implemented the first software release for its new Customs Declaration Service (CDS) which it says will deliver a modern system for importers and exporters who have to complete customs declarations when trading outside the EU.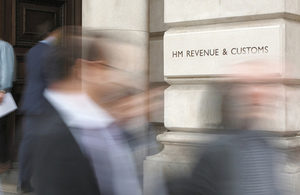 CDS is replacing CHIEF, the existing Customs Handling of Import and Export Freight, system in three phases between August 2018 and early 2019.
The new system will meet the requirements of the Union Customs Code (UCC), support the anticipated future import and export growth of the UK, and provide businesses with access to more of their customs information in one place.
Following implementation of the first release, a selected group of importers will start making certain types of supplementary declarations on CDS. The majority of importers will start using CDS from November, once their own software provider or in-house IT team has completed development of CDS-compatible software. Exporters will follow after this. CHIEF will continue to operate in parallel while the transition of traders takes place.
Kevin Franklin, HMRC's customs transformation programme director, said: "When fully rolled out, CDS will offer several new and existing services all in one place, and due to requirements of the UCC, some additional information will need to be collected and included in import and export declarations. This means importers, exporters and agents will need to work with their in-house or external software developers to understand the impact these changes will have on their businesses.
The importance of the new system has been highlighted by Brad Ashton, customs and international trade partner at RSM.
"Our imminent exit from the EU has made the successful implementation of the CDS programme absolutely vital. Depending on the outcome of Brexit negotiations, an additional 145,000 companies who trade solely with the EU might be required to make customs declarations for the first time starting in March next year.
"Post Brexit, the number of customs declarations is expected to increase from around 55 million currently to around 255 million each year.
"It's important to note that this is only a partial launch with further functionality earmarked for rollout in November and December. Timing is therefore very tight indeed, and there's a real risk of there being too little time to resolve any operational or system issues that may occur before the final roll-out."