Hörmann UK will suspend normal business operations from close of business Friday 27 March for an initial three-week period as a result of the COVID-19 pandemic – prioritising critical projects for industrial customers.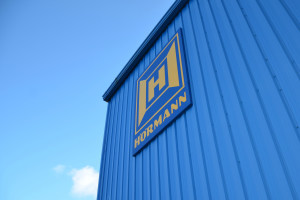 Wolfgang Gorner, MD of Hörmann UK said that the actions were designed to protect the safety and wellbeing of our employees, customers and suppliers as it acted in line with government guidelines.
From tomorrow all manufacturing and dispatch of domestic garage doors and entrance doors will cease for an initial three week period.
However, for industrial customers, normal operations will continue on a reduced scale to ensure it support critical projects. Its service division will be offering its assistance to both Hörmann and non-Hörmann customers that require urgent work on critical sites – includes servicing and repairs.
Gorner said Hörmann UK was preparing for normal business operations to "hopefully" resume on Monday 20 April.