Vertu, the manufacturer and retailer of luxury mobile phones, has launched a global three to five day commitment from point or order to first point of delivery.
Fulfilling such commitments – combined with the changing requirements of multiple points of sale and customer interaction – necessitates a ready supply of skills and a significant reduction of waste within the supply chain.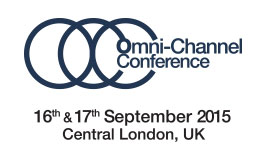 Paula Gould, supply chain programme and training manager, will use the Omni-Channel Conference to explain how Vertu have developed an industry leading apprenticeship scheme and training programme to ensure the next generation have the skills and abilities necessary to react to market changes and deliver supply chain results.
The Conference, which takes place on 16th and 17th September at Dexter House in London, will address the need to deal more effectively with demand, fulfilment and returns. With an even larger Black Friday expected this year, the need to address these issues has never been as vital as it is now.
Andrew Starkey, head of e-logistics at IMRG, will examine the issue of reverse logistics. Starkey has an extensive background and is a recognised expert in the world of parcels and postal logistics with experience covering senior commercial roles in Royal Mail, executive director of Postcomm and commercial director of Jersey Post International.
Arron Nicholson, manager of John Lewis's national returns centre, will talk about the retailer's approach to returns and customer expectations when he speaks at the conference.
He will look at how improved customer interaction and service can reduce the number of no fault found product returns, as well as driving enhancements to improve the customer experience.
A panel featuring Matthew Talbot, operations director at Neptune Home will discuss customer fulfilment and final demand.
The panel will asses issues including speed versus service, response versus reliability and cost versus convenience. And whether these services provide both greater value and what the customer wants.