Huel, best known for its meal replacement powder, has agreed to lease a 71,000ft² manufacturing and distribution facility at PLP MK in Milton Keynes, Buckinghamshire.
Construction is currently underway and is expected to be completed in December 2023. Once open, the unit will be used to serve Huel's "growing customer base across the UK and Europe".
Ruvan Mendis, Huel's Chief Operations Officer, said: "We are extremely excited to announce the opening of our new state-of-the-art manufacturing site in Milton Keynes in early 2024. The site developed by PLP will have some of the best sustainability credentials in the country and reinforces our commitment to minimising our impact on animals and the environment.
"This factory is a key part of our growth ambitions for the future, and over the coming months we'll be recruiting for a wide range of manufacturing roles to operate the site, taking our overall team of Hueligans well past the 300 milestone."
PLP MK is a 135-acre industrial and logistics business park, with speculative development split into two phases. Phase one will see ten units totalling 1.06 million ft² built by January 2024. PLP has confirmed that of the 10 units, four have already been built.
Once all 10 units are complete, attention will turn to phase two – described as a "1.15 million ft² design and build opportunity".
The unit Huel will occupy is set to benefit from energy saving technology while the site as a whole, PLP says, will include wellbeing features and target carbon net zero in construction. An on-site bus stop and electric vehicle (EV) charging points will provide opportunities for more sustainable travel to and from PLP MK.
Edward Jackson, Development Director at PLP, added: "Delivering best-in-class buildings, and a best-in-class business environment, speculatively at PLP MK demonstrates how confident we are in our product.
"Huel stands out from the crowd. We are delighted to welcome them to PLP MK and we look forward to welcoming many more customers in the near future."
Kirkby Diamond advised PLP and Knight Frank represented Huel.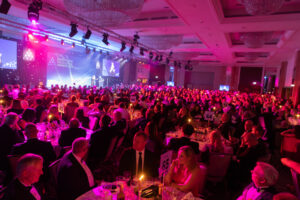 With the Supply Chain Excellence Awards shortlist now revealed, click here to find out the finalists for the Property Partner of the Year Award – new for 2023!