IAG Cargo Logistics is to provide secure product transport services for the British Museum's King of Assyria exhibition by delivering serval key pieces on loans from museums across Europe with its 'Secure' service.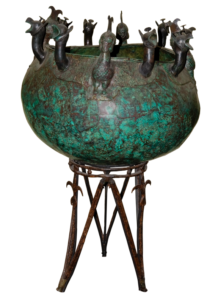 The "I am Ashurbanipal: king of the world, king of Assyria" exhibition will run from 8th November 2018 to 24th February and will showcase over 200 objects from all corners of King Ashurbanipal's empire brought together, including objects that have never been shown in the UK or been displayed in the last 20 years.
"Each of our exhibitions take a number of years to plan so having a logistics partner to provide secure transportation is absolutely critical," said Hartwig Fischer, director of the British Museum.