ICS Distribution has accepted The Pallet Network's invitation to join the network.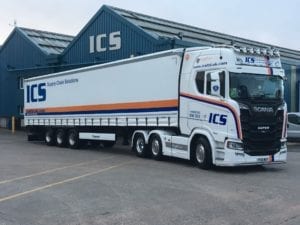 ICS is covering Coventry postcodes and a small part of Birmingham. It runs a fleet of 45 tractors, a range of smaller vehicles and an extensive trailer fleet.
"TPN has a very strong offering, with sustainable, solid performance and excellent numbers. We thought it was the right time in our development and theirs for us to join the network," said ICS transport manager Sid Hill.
ICS has already seen a rise in volumes. "We have a very good name in logistics and TPN offers a great service, so it really didn't take much for us to be running several full trailers. We expect our TPN work to grow but for the moment we'd like to bed the service in and make sure we are well practiced before we further expand our volumes," said Hill.