Technology and manufacturing businesses can now apply for government funding to develop digital supply chain technologies.

The UK government's Industrial Strategy Challenge Fund, led by Innovate UK, will provide funding for projects worth up to £1.5m.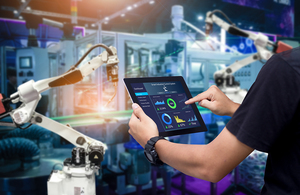 Projects will support the development of new digital technologies and work with manufacturers to revaluate and restructure the way they design and operate supply chains.
In order to secure funding, projects must use digital technologies to optimise the design and execution of supply chain activities.
The various projects can cover either the design or the execution of the new supply chain, including sustainability, demand management, effective risk management, or production planning.