A stellar line-up of speakers will examine the critical issues in supply chain and logistics at the European Logistics & Supply Chain conference, which starts in Amsterdam today.
Expanding across international markets is a critical issue for many organisations. It's an area where Heineken has a lot of experience and Ana Davila Martinez, logistics capability lead, will look at its experience of managing potential risks in a range on international markets, when she speaks at the European Logistics & Supply Chain Conference in Amsterdam next month.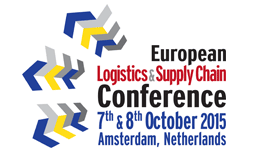 She will identify possible ways to use logistics cost modelling that would improve cost reduction, operations and more efficiencies to enter international markets. And she will analyse the benefits having operations across international markets that will adapt to new market trends for your organisation.
Telenet's head of supply chain, Kurt Schilders, will focus on how to develop a better end-to-end supply chain when he delivers the opening address to conference delegates.
He will explain how Telenet integrated with a retail organisation and what types of benefits and challenges were faced. And he will take a look at how to develop a better end to end supply chain by improving the following: sales and operations planning, people, information technology systems, home delivery and urgent delivery and the market department.
The conference is chaired by Johan Kalkoven, senior lecturer for logistics and supply chain management at Amsterdam University of Applied Sciences. It brings supply chain thought leaders together from across Europe to explore industry developments, share ideas and network with like-minded senior executives looking for practical solutions to their challenges.
Competition in the automotive industry is tough and cost to serve is a critical issue for equipment suppliers. NRF, a leader in design, production and distribution of OE-quality products within the field of heating, cooling and air conditioning systems for cars and light trucks, believes that focusing on cost to serve can deliver a strategic competitive advantage.
Rick Stoevenbeld, supply chain manager at NRF, will look at how to deliver a global cost to serve project when he speaks at conference.
He will also examine how cost to serve insights and supply chain analytics can boost your profitability management. And he will consider how cost-to-serve can be an integrated part of the (future) supply chain visibility and transparency control tower dashboard.
Susanne Van Iersel, head of integrated business planning at The Kraft Heinz company, will examine the challenge of building a high performing team in a supply chain organisation at the conference.
She will assess the importance of various skills and competencies compared to the having the right operational profile to succeed within the supply chain. She will also look at the different types of qualifications individuals can gain relating to the supply chain and where these can add value to the organisation and how to balance leadership development versus knowledge based training.
Sky Deutschland's vice president of supply chain operations, Christian Patz, will also be speaking at the conference. He will focus on Sky Deutschland's internal turnaround programme, which has resulted in improvements in customer service, efficiency and productivity.
Sky Deutschland is one of the fastest growing companies in Pay TV and earns an operating profit and achieves record values in virtually all figures. The Supply Chain team of Sky Deutschland contributed a very significant turnaround, including their massive improvements in customer service, efficiency and productivity, supply chain flexibility and resilience.
Patz will explain the key elements of the Supply Chain Turnaround program "Reach for the top", which focuses on the cultural change that was fundamental to achieve these improvements in a sustainable way.
Martin Robinson, planning and forecasting manager at Travis Perkins, is clear that sales and operations planning should sit at the heart of the supply chain. In his session, "Making a Difference to Inventory Management" he will look at the importance of accurate forecasting as a means to managing inventory and control costs.
And he will look at how to improve understanding within the supply chain with regards to sales and operations planning software.
Creating real time end to end visibility of service performance is a critical issue for many organisations. Diageo, the company behind some of the world's leading drinks brands such at Guinness and Johnnie Walker, has been working hard on this and supply chain process improvement expert Elizabeta Griovska will look at the issues at the conference.
Marc Verelst of Procter & Gamble's Supply Chain Research & Innovation Centre, will take a closer look at a collaborative concept of P&G and intermodal terminals to improve the utilisation of supply chain networks to help improve service and costs.
Risk management will come under scrutiny in a session led by Business School, Professor Chee Yew Wong, chair in Supply Chain Management at Leeds University Business School, and Patrick Alcantara of the Business Continuity Institute.
Thomas Ponsignon of Infineon Technologies will consider the challenges and preliminary solutions in high-tech supply chains.
Mark Jones of Honeywell will ask if you are ready for the warehouse of the future? And Amanda Lockley, head of corporate social responsibility at Matrix APA will look at the relationship between good CSR and a good supply chain.
Warehouse automation will come under scrutiny on the second day of the conference when John Munnelly, head of operations at John Lewis's Magna Park Campus looks at investing in warehousing and automation to stay firmly ahead of the competition.
Mohamed El Sery, director of supply chain at Vimpelcom will present a digitalised supply chain concept focusing on efficiencies of the organisation.
Tackling the Transparency of the Supply Chain will be the topic for Marc-Jan De Boer, global director supply chain transformation for GrandVision. He will consider how to identify the needs of the supplier and consumers, to help reduce the risk of demand and the complexity of the network.
The final session of the conference will focus on ways to solve market volatility. KLM change manager Brigit Eijgenraam will discuss the issues created by market volatility and brainstorm solutions.
Click here for more information
PARTNERS
Workshop partner
»          Honeywell
Honeywell is a leading provider of innovative voice-enabled workflow and data collection solutions that help companies with mobile workers run a better business. Our Vocollect™ voice solutions save companies more than $20 billion annually by optimising operations, improving business decision capabilities, and delivering the industry's premier worker experience. Together with a global team of 2000+ Vocollect Certified Professionals we enable almost one million workers worldwide every day.
www.honeywellaidc.com/vocollect
Exhibition and  Meeting Partner
»          Total Logistics
Total Logistics is an independent supply chain and logistics consultancy that works with leading companies from across the world. We have completed over 1,000 projects in more than 40 countries over 25 years, giving us the experience and capability to deliver both strategic projects and operational assignments globally. We focus on improving profit margin for clients, either by reducing costs, or by facilitating revenue growth. Our independence from suppliers ensures that we are impartial and allows us to assess all potential solutions. We have a strong record of successful project delivery. Over 70 per cent of our business comes from former clients.
www.total-logistics.eu.com
Supporting Partners
»          ELUPEG
ELUPEG – formed in 2002 – is the only European organisation whose sole focus is the fostering of logistics collaboration. Collaboration is now widely discussed and is on everyone's agenda. It is unique in recognising the critical importance of including all the major stakeholders in the process – hence members include manufacturers of all kinds, logistics and transport companies, retailers, distributors, technology providers, consultants, educators, and financial service providers.
www.elupeg.com
»          CILT UK
The Chartered Institute of Logistics and Transport (CILT) is the professional body for transport, logistics and the supply chain. CILT is the focus for professional excellence, developing the most modern techniques in logistics and transport and encouraging the adoption of policies that are efficient and sustainable.
www.ciltuk.org.uk
»          LiSC UK
LiSC UK is an independent, invitation only network of leading practitioners helping to shape the future of the supply chain profession. The group meets four times per year to debate current issues, with themes and topics suggested by members.