The latest IntraLogisteX Connected webinar – Improving Order Picking Efficiencies – took place on Tuesday 6th October, with speakers from Randex and Pick to Light, and is now available to view on-demand!
In today's e-commerce environment, speed and accuracy are essential. Customers demand products almost instantly, and the reputation of a retailer is on the line every time an order is despatched – get it wrong and it gets shared among friends and family.
As we approach the Christmas peak, operations are already handling record volumes as e-commerce has accelerated in 2020.
You'll discover some of the latest technologies that are revolutionising picking efficiencies, maximising productivity and driving improvements throughout the warehouse by attending this IntraLogisteX Connected webinar. Register here for free.
Scalable High-Speed Picking Systems – Safe & Accurate – sponsored by Randex
In this IntraLogisteX Connected webinar, which takes place at 2pm on 6th October, you will learn how to implement efficient order picking and list fulfilment in a safe, ergonomic and socially distanced way.
The case for automated vertical storage and retrieval systems (ASRS) for fulfilment has never been stronger. By attending this webinar, you will learn exactly how Randex can improve your systems and maximise your fulfilment.
This webinar is for those managing fulfilment operations in all organisations, from micro fulfilment to large 3PLs, but especially:
If you are running a manual picking system for stock and order fulfilment and about to look into automation – be it e-commerce or production kitting. Randex solutions can handle anything from paperclips to items weighing 1.5 tonnes to items that are six metres wide.
If you are finding it difficult to guarantee a safe and socially distanced working environment for your picking and replenishment staff.
If you have already used automated vertical storage and retrieval but have not achieved everything you want.
In the webinar you will discover the benefits of vertical lift machine storage systems, including lifts and carousels, compared to low level racking and manual picking.
The case for investment in vertical storage and retrieval systems is stronger than ever; discover why with Randex.
Improving Order Picking Efficiencies
Meet the Speaker: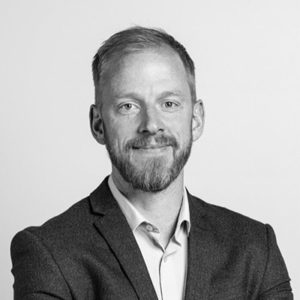 James Roberts: James has worked with Randex Ltd since 2008. Beginning as a project manager, responsibilities included speaking to clients about filing and storage requirements, and providing the best space saving solution.  Careful consideration would be required around the site specific Health & Safety procedures, and ensuring the Randex employees operate in a safe way throughout each project. James has progressed the Randex business from its main filing and storage products, and into vertical storage systems. This side of the business has been growing steadily since 2008.  Always keeping up to date with Health & Safety legislation and warehouse management, James ensures and all Randex employees have the relevant training and licences to ensure they operate in a safe manner, within our own premises, and on site with all of our clients.
Also as part of this wide-ranging webinar…
Fastest Picking with Pick to Light, sponsored by Pick to Light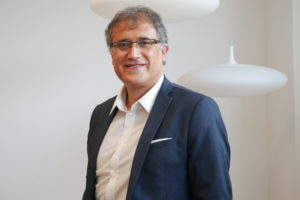 This session will be hosted by Jose Maria Buenaposada: 
Key Account Manager UK & Ireland

 @

Pick to Light Systems. 
Buenaposada is an e

xperienced delegate with a demonstrated history of working in the industrial automation industry. Skilled in E-commerce, Entrepreneurship, Venture Capital, and Sales Management. A strong business development professional with a Master's Degree focused in International Business/Trade/Commerce from ESIC Business & Marketing School, and in-depth knowledge of Technology, primarily related to electronics and robotic systems.