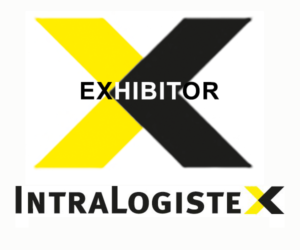 Glamox Luxonic, exhibiting at IntraLogisteX (Stand 530) – taking place at the Coventry Building Society Arena yesterday and today – has seen a huge amount of interest in its intelligent lighting and control systems. With energy prices on the rise, seemingly inexorably, solutions that can help reduce electricity bills and are also greener, helping companies achieve their net zero ambitions, are very much in demand.
"The products have been really well received in that regard," explains Greg Elmes, Regional Sales Manager – London. "Previous customers include ABP Ports, Amazon, Airbus, Ford, Asda, Forth Ports, and many more," adds Phil Kett, Product Manager Controls. "These companies already know the benefits. At IntraLogisteX, we have been able to explain to many more how these energy-efficient products can help them, to give them a better understanding of the benefits of what are essentially very simple but highly effective changes."
The Glamox Wireless system can drastically reduce energy consumption and improve energy spend while also optimising lighting for any setting. "With all the flexibility of a traditional wired system, Glamox Wireless does not require the relocation of PIR sensors with change of use of space. "Legacy luminaires can be replaced on a one-for-one basis with Wireless-enabled luminaires incorporating dimmable driver and occupancy sensor, utilising existing wiring if desirable," notes Kett.
For the retrofit market, the solution really comes into its own. "There's no control cabling to install – you just use the existing power circuits, swap lights, one-for-one, and then the wireless fittings just start talking to each other. And the luminaires themselves, just swapping from the old to the new technology can save about two thirds of the energy costs," says Elmes. "Another key factor is that the efficiency of the LED luminaires allows you to have greater spacing between them. So, a lot of clients can actually look at reducing the number of luminaires they're using."
Glamox Luxonic is exhibiting at IntraLogisteX on Stand 530