IPS, the co-packing business owned by Culina, is to take over FoodPack Ltd, which produces a range of ambient foods, both own-label and branded manufacture for major retailers and brands.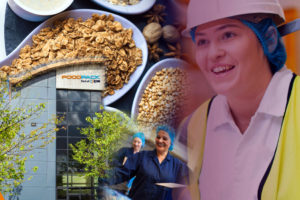 FoodPack operates from an 80,000 sq ft facility and 9 acre site in St Helens Lancashire and employs over 150 staff. Turnover in 2018 is over £14 million.
"We are serious about building the best and largest co-packing / co-manufacturing business in the UK," said IPS chief executive officer Andrew Dawson.
"Significant investment across the IPS network throughout 2018 and the purchase and extension to our Featherstone site has meant that we have been moving increasingly into the co-packing & co-manufacturing markets. As a consequence we approached FoodPack earlier this year. It didn't take very long for both businesses to see that this was a great fit."