Delegates at the European Logistics and Supply Chain conference will be urged to ask themselves if their warehouses are ready for the future by Enterprise Account Manager of Honeywell Mark Jones.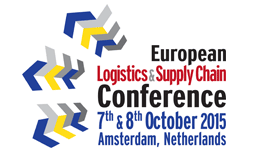 In his presentation, The Warehouse of the Future – Are You Ready?, Mark will discuss the need for warehouses to be equipped and agile enough to adapt to any new landscape as they emerge from the growth in e-commerce and a shift in consumer buying patterns in a quick and cost-effective manner.
The European Logistics & Supply Chain Conference provides the latest insight, case studies and debate on current trends and future challenges that affect senior supply chain decision makers. This two-day gathering of leading practitioners welcomes delegates from around the world and across sectors to encourage active discussion and peer-to-peer learning.
Speakers from world-leading brands such as Sky, P&G, Infineon Technologies, Kraft Heinz, Diageo and Heineken will be on hand to discuss the latest thinking and solutions to finding the perfect balance between cost and service delivery.
The event is at the Park Plaza Amsterdam Airport on 7-8th October. Places are available – visit http://www.europeanlogisticsandsupplychainconference.co.uk to find out more and book your place.