Jaguar Land Rover has transformed its business and both brands over the past five years, investing over £10 billion and doubling sales.  Mike Mychajluk, supply chain & external engagement, Jaguar Land Rover, explained how it was harnessing its supply chain to support this growth at the Logistics & Supply Chain conference, which is taking place in London. 
"This calendar year-to-date to the end of December 2014 our sales are 462,678 vehicles, nine per cent up on last year. Jaguar retails at 81,570 are six per cent up and Land Rover at 381,108 are nine per cent up."
JLR has been part of the TATA group since 2008, but is independently managed from the UK. It currently has UK vehicle assembly plants, with two UK product development facilities – and it opened its New UK Engine Manufacturing Centre in 2014.
Its first overseas manufacturing facility opened in China in 2014 and there is a new plant under construction in Brazil. In total it employs more than 32,000 people globally – a figure that has doubled over the past few years.
It has developed a technically advanced aluminium vehicle architecture. "This all new technology not only represents a significant milestone for Jaguar Land Rover (£1.5bn/$2.4bn) but, more importantly, for our customers. Aluminium has already been used in Jaguar's XJ, XK and F-Type models, while also helping to reduce weight on the Range Rover family of vehicles.
'This uniquely developed architecture will be modular and scalable. It will enable us not only to enter but also to compete aggressively in exciting new segments, creating new markets for both brands with far more scope than ever before as we start delivering a wider range of compelling products tailored specifically for our demanding customers," he said.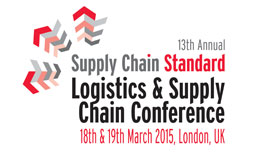 The first product built upon the new architecture will be the Jaguar XE.
"In supply chain we are the people that makes it all happen," said Mychajluk. "Over and over again we are having to work out how we can increase our capacity."
Mychajluk highlighted the importance of the UK supply chain to JLR. In the UK, its purchasing will be over 50 per cent of UK passenger vehicle OEM expenditure by 2017.
It is working in collaboration with government on automotive strategy. "We are going to grow the supply chain – we want new technologies to flow through. For example, he said: "We have a proving factory to take a prototype and work out the manufacturing steps to get it produced."
The growth in the automotive industry is not just about the OEMs it is also about growth in the supply chain, he said, highlighting the move to reshoring.
JLR's is pushing its suppliers to increase production for its UK plants, but increasingly its wants them to increase production for its overseas plants. The Hams Hall Export Centre became fully operations in September 2014 and at peak will send out up to 140 ship containers a day, he said.
JLR plans 50 new product actions over the next five years, which creates huge opportunities for the UK, he said. "But the UK manufacturing environment is challenging, and a partnership approach with our stakeholders is vital to realise employment and financial benefits for the UK."
Asia Pacific leads growth of third party logistics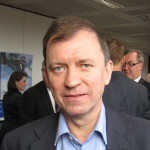 Asia Pacific will overtake Europe as the largest market for third party contract logistics by 2017, Simon Hobbs, vice president – supply chain development at Ceva Logistics, told delegates in the opening session of the Logistics and Supply Chain conference.
Speakers at LSC on Thursday include:
British Gas, Glyn Williams, Head of Supply Chain
Sainsbury's, Iain Bartholomew, Head of Supply Chain, Non-Food
Homebase, Chris Warn, Head of Supply Chain
The Co-Operative Food, Justin Kirkhope, Project Manager, Logistics Strategy
Mondelez International, Jens-Ulf Hinze, Customer Supply Chain & Innovation Manager