SDC's new trailer KERS system was one of the highlights of this week's CV Show, an event that is focusing strongly on energy saving technologies.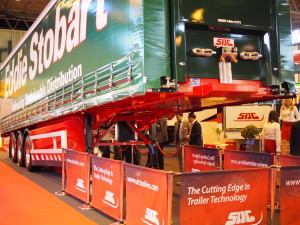 Fuel savings of up to 25 per cent are promised from KERS (kinetic energy recovery system), which was pioneered in Formula One motor sport. It uses regenerative braking to charge a bank of "ultra-capacitors" that can then power an electrically driven axle.
The SDC system has been fitted to 13.6m trailer destined for Eddie Stobart, and uses two controls – one on the tractor unit and one on the trailer. This effectively turns the whole tractor trailer unit into a hybrid electric vehicle.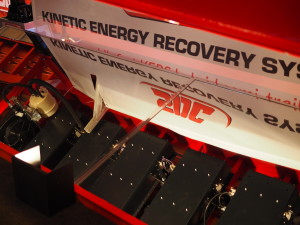 As well as the reduction in fuel consumption and associated emissions, SDC says the KERS trailer can cut NOx and reduce brake wear.
Demand for new vans is now at record levels, according to the Society of Motor Manufacturers and Traders, which said that registrations grew 1.2 per cent in the first quarter.
And the CV Show has plenty of new vans on display – many of them using energy saving technologies.
Iveco is exhibiting an electric Daily designed for urban deliveries which has a range of up to 280km and a battery recharge time of two hours.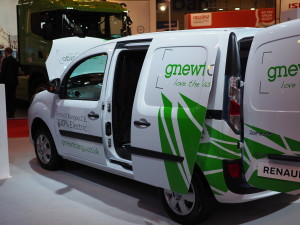 Renault vans has an electric Kangoo van in the livery of Gnewt Cargo, the last mile delivery company that is part-owned by DX, as well as a Twizy Cargo – a tiny electric vehicle that it describes as "somewhere between a scooter and a van." The cargo version is a single seater with a large boot for parcels.
Ford is showing its new Transits with the EcoBlue engine which it says enhances fuel efficiency by up to 13 per cent compared with the outgoing 2.2-litre TDCi engine.
LDV vans has made a comeback to the CV Show. J Harris (Assemblers) has secured distribution rights in the UK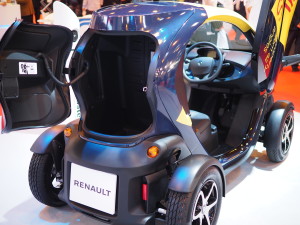 and Irish Republic for LDV vans made in China by SAIC Maxus.
There are four basic models in the initial UK line-up of the front-wheel-drive V80 range: a short-wheelbase van with low roof; two long-wheelbase vans with either medium or extended roof-height; and a chassis-cab.
And the Road Haulage Association has used the CV Show to launch National Lorry Week 2016. This follows last year's inaugural event and will take place from 19th to 24th September.
There will again be a parliamentary reception, and local member-hosted events, but this year the highlight will be an industry day at Bruntingthorpe on 24th September.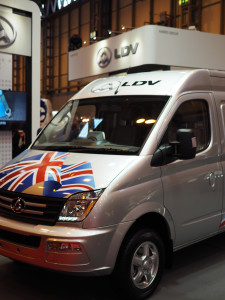 Bruntingthorpe is an old airfield in Leicestershire where members of the public will be able to get behind the wheel of a truck in a controlled environment.
There will also be live safety demonstrations, static exhibitions and workshop sessions.
The CV show is taking place at the National Exhibition Centre in Birmingham this week – the last day is tomorrow (28th April).