Global 3PL Kuehne + Nagel said it is "continuing to see success" despite problems posed by the current state of the global economy and the unknown scope of the coronavirus.
In 2019 the Swiss giant posted a 1.5% increase in turnover to CHF21.09 billion (£16.8bn) while adjusted EBIT rose 7.5% to CHF1.06bn – the first time it has broken the billion-CHF mark.
Chief executive Dr. Detlef Trefzger, said: "In a changing market, we continued to see our strategy yield success. In seafreight and overland, our focus on customer service, cost-effectiveness, operational systems, and digitalisation has once again paid off. We managed to keep results stable in the more volatile airfreight business."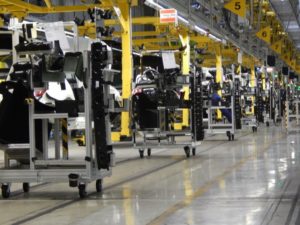 Its seafreight division shipped a total of 4.9 million standard containers (TEU) in 2019, up 3.6% or 171,000 TEUs more than last year.
In airfreight it said that there has been a "drastic drop in demand" particularly in Europe and in the perishables market; volumes dropped 5.7% to 1.6 million tonnes.
Trefzger said that in contract logistics, the restructuring of its product, customer and real estate portfolios led to a considerable improvement. The division is now focused on high-value growth in pharma and healthcare as well as e-commerce fulfilment.
In 2019 net turnover in contract logistics was up 2.8% versus the previous year at CHF 5.4 billion; with K+N saying that the restructuring of the product and customer portfolio had delivered results. It also said that productivity gains and better service quality had led to 'sustainable' improvements.
In January K+N said it would be targeting organic and inorganic growth for its activities in Asia. Chairman of the board Dr. Joerg Wolle said that "setting aside the unknown scope of the coronavirus" it was "looking ahead with confidence to the 2020 business year and beyond" and in the future it would be focusing particularly on growth in Asia.