Staunton Property's newly-refurbished warehouse building Kesterel GTX in Exeter is now on the market at a 25% discount to equivalent new space in the area.
The 45,318 sq ft warehouse on Sowton Industrial Estate is on the market through property agents Alder King and JLL. It has been extensively refurbished.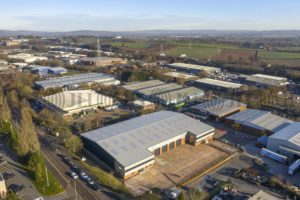 Sowton Industrial Estate is adjacent to the M5 motorway, offering easy access to Junctions 29 and 30.
Noel Stevens, partner at Alder King, said: "With construction cost inflation having heavily impacted on the cost of new build premises, newly refurbished space like Kestrel GTX offers occupiers high quality space and real value for money."
Tim Western, head of office at JLL. added: "Kestrel GTX is the largest vacant warehouse ready to go in Exeter and will suit a variety of warehouse and industrial occupiers. We're expecting strong interest as the market picks up in 2020."