Jeans-maker Levi Strauss is creating a consolidated Product, Innovation & Supply Chain organisation, which it says will further integrate supply chain into the consumer journey.
The new organisation is led by former chief supply chain officer Liz O'Neill, who has been appointed executive vice president and president.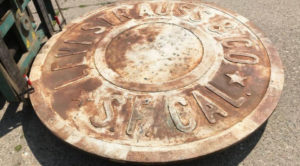 The aim is to combines the key product functions of design, merchandising, product development and planning into a single team and enhance Levi's opportunity to leverage emerging innovations like Project FLX technology.
O'Neill has more than two decades of apparel experience, and will be responsible for the end-to-end view of the product lifecycle, from ideation to what ultimately shows up in stores and online.
The company is also setting up a new Direct-to-Consumer organisation led by Marc Rosen, executive vice president and president, who will now be responsible for delivering a seamless consumer experience across both brick-and-mortar and e-commerce.
A third key change involves the creation of a new Strategy and Analytics organisation, elevating the importance of data and analytics and pairing it with strategy to shape the future. This addition reflects the company's belief that it has an untapped competitive advantage in unleashing the power of data and analytics.
Chip Bergh, president and chief executive, said: "With these shifts, we are creating a 'designed-for-the-future' organisation – one that is poised to take advantage of innovation and reflect how consumers shop."