Lidl plans to be the first British supermarket to introduce the new living wage. It will pay all employees a minimum of £8.20 per hour across the country and £9.35 per hour in London from 1st October.
The move, which covers both staff in warehouse and logistics functions as well as in-store, will result in an average wage increase of £1,200 per year.
The retailer said 53 per cent of its 17,000 staff in the UK would benefit from the rise.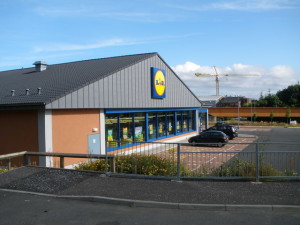 The move will also have implications for companies employing staff near Lidl facilities. The average wage for a warehouse worker in the UK is currently £7.20 per hour, according to PayScale, which has collated some 40 million salary profiles globally.
Ronny Gottschlich, CEO of Lidl UK, said: "We recognise that every employee forms an integral part of team Lidl, and each individual's contribution is valued. It's therefore only right that we show our commitment, in the same way that the team commit to the business and our customers each and every day, by ensuring a wage that supports the cost of living.
"As a result, Lidl employees will be among the best paid in the supermarket sector, and that's something I feel incredibly proud about."
Chancellor George Osborne announced the adoption of the National Living Wage in his budget earlier this year. The Living Wage Foundation will set the new rate in November. Lidl will start paying its staff a month earlier and has pledged to match the new Living Wage rate should it be higher than predicted.
The Living Wage represents an £9m investment by Lidl UK into its employees, and is the latest example of the commitment that the business is making to them.
Lidl has been growing rapidly and achieved a record UK market share of 4.1 per cent according to figures form Kantar Worldpanel last month.
In March, Lidl confirmed plans to build a West Midlands distribution centre in Wednesbury near Junction 9 of the M6 motorway – it's eleventh in the UK. The low cost retailer plans to develop a 450,000 sq ft facility in conjunction with developer Opus Land. This will be its second in the region. The facility which is expected to employ up to 500 will be run on a 24/7 three shift system, 365 days a year.