Lidl is to start operations from a distribution centre at DP World London Gateway Logistics Park in the new year.
It will begin operating out of a 187,000 sq ft distribution facility from February next year, occupying the warehouse areas of the Logistics Centre, which became vacant earlier this year.
Adrienne Howells, Lidl's head of warehouse expansion, said: "As we push forward with our UK expansion plans we continue to strengthen our core infrastructure to support our new and existing stores up and down the country. We are, therefore, pleased to have found a viable facility at DP London Gateway Logistics Park that meets our current distribution requirements."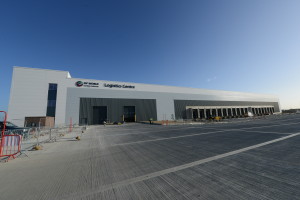 Oliver Treneman, property development director, DP World London Gateway, said: "We are delighted to have been able to work with Lidl in providing a solution to this aspect of its rapidly expanding distribution operation in the UK."
Lidl has a major programme of logistics developments underway. Earlier this month it set out plans for a £70 million distribution centre at Doncaster. It s also taking space at Eurocentral in Scotland as well as opening sites in Southampton and Bristol.