Ligentia has launched an inventory relief programme to help its general merchandising customers to handle a slow down in demand due to COVID-19.
The freight forwarding and supply chain management specialists said the programme would help to support storage systems to alleviate time and stock level pressures in the supply chain.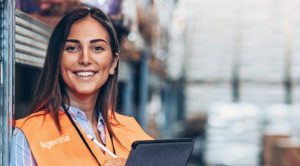 To this end, Ligentia are offering new and existing businesses free storage, while space is available, in all their China warehouses for up to four weeks.
Group chief commercial officer Daniel Gill, said: "Our global team are working tirelessly to support our customers to keep their goods moving. However, we know that as factories in China have hit near normal production levels in the past few weeks, organisations are facing the difficult decision to cancel or still ship goods as consumer demand falls due to Covid-19.
"That's why from today, for four weeks, we are offering free storage across our warehouse network in China. By taking advantage of our program organisations will be able to gain greater control of their  inventory whilst easing the pain of unplanned costs".