Christmas and New Year is an exciting time of year for all, but a busy time of year for those working in the supply chain. With the rising popularity of e-commerce showing no signs of slowing down, the pressure on the logistics industry to fulfil orders and delivery targets is high.
Ahead of this year's peak season, Logistics Manager spoke with Wouter Roels, Senior Vice President of Marketing & Customer Experience at FedEx Express, about what the company is doing to prepare.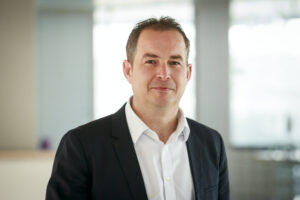 "Peak is an exciting time for us," Roels said, adding that it gives FedEx the opportunity to "make [its] customers successful during the most important time of the year".
He noted that the end-of-year peak season no longer consists of just one peak, but three. Starting with Singles Day on 11 November, the busy period continues into Black Friday, and finally Christmas.
Roels identified digitisation as an important consideration going into peak season, explaining that FedEx has worked to create a "digital fingerprint for each parcel", with each of the 16 million packages it handles daily being scanned 25 times throughout the journey to its destination. He noted that artificial intelligence (AI) has been deployed in order to predict disruptions so that preventative action can be taken before the supply chain is affected.
FedEx has also worked to create a sustainability footprint for every package, with Roels pointing out: "You can't manage what you don't measure." The company has set a target to achieve carbon neutral operations globally by 2040 and, as part of this, 50% of new vehicles will be electric from 2025, rising to 100% from 2030.
In related news, Royal Mail has said that it will hire 16,000 temporary workers to bolster its operations over the holiday season. Of these roles, 8,000 will be for sorting in its mail centres in England, with 1,200 roles to be offered in Scotland, 500 in Wales, and 500 in Northern Ireland. The extra staff will cover Black Friday, Cyber Monday, and Christmas.
Furthermore, Royal Mail Group has invested in an additional 6,800 vehicles across the group, hired 1,000 road haulage contractors, and created an extra 176,500ft² of temporary space across five seasonal parcel centres – all in preparation for the festive season.
Grant McPherson, Royal Mail's Chief Operating Officer, said: "We are pulling out all the stops to deliver Christmas for our customers. It's our busiest time of the year and we know how important it is for people that we deliver letters and parcels on time.
"By planning ahead and hiring more people, vans, and trucks, we are well-prepared to handle the expected increased festive mail and parcels and deliver the high standards of service our customers expect from Royal Mail."
If you are interested in the topics discussed in this piece, check out the October issue of Logistics Manager Magazine, which contains features on peak planning and AI in the supply chain, as well as interviews with experts on balancing cost and environmental responsibility. And don't forget to check out the November issue while you're at it!