While urban logistics seems to be a firm favourite with investors it looks like the rest of the urban population regards industrial as a dirty word – Liza Helps reports.
As online shopping continues increasing, more and more pressure is being heaped on urban logistics and in particular, last mile delivery.
It is likely that the effect of this on its own would be felt in every conurbation, not just London, given time, but throw into the mix the current coronavirus and subsequent lockdown and there has been an explosion in demand especially in the grocery sector.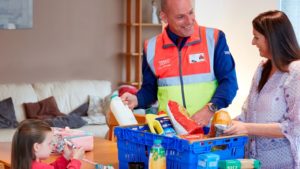 Jon Sleeman, lead director, EMEA logistics and industrial research at JLL, says: "There has been fairly consistent growth in online spending over the last ten years but grocery spending online has been less significant – no higher than 5%.
"However, following lockdown there has been a substantial uplift with companies such as Ocado reporting 40% increase on the same time last year."
The question according to Kevin Mofid, head of logistics and industrial research at Savills, is 'whether this will continue' after lockdown. "There has been a lot of talk about the older generation doing online grocery shopping for the first time and generally getting a very good service but will they be doing the same thing in a year's time?"
A study from Kantar commissioned by Detail Online, a European e-commerce auditing company in March this year reported that 'six out of ten consumers say that they will continue to buy as much online as they do today after the pandemic has passed'.
The report noted that 'the change in consumer behaviour that many expected to take three to four years is instead happening in a few months'.
William Bellman, director at Colliers, says: "When we get back to some sort of normality consumers' expectations will remain high and there will be more [deliveries]going through the last mile with resultant increased need for space to facilitate that efficiently."
Richard Laird, partner at Knight Frank, says: 'With rising numbers of occupiers competing for 'last mile' capacity, there is an accompanying and intensifying need for new developments."
However, in the same breath that consumers demand almost immediate delivery of their goods to their doorsteps, they also demand that urban logistics should not be in their backyards and politicians, local authorities and planners seem to be taking the same stance.
Controversial centres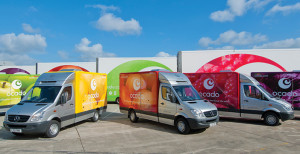 Only at the beginning of the year did we see leader of the Labour Party (at the time) Jeremy Corbyn along with leader of Islington Council Richard Watts personally write to the chief executive of Ocado to tell him not to refurbish an already existing warehouse building in North London as a 'micro-fulfilment centre' because the unit backed onto a local primary school.
The warehouse had been previously occupied by Royal Mail/Parcel Force from 2014 up until 2017 and prior to that by BT, with both school and warehouse co-habiting alongside each other for decades.
"It seems," says Bridget Outtrim, director, south-east industrial at Savills, "that B8 [distribution]is a dirty word [in the urban environment]. There is a shortage of supply and this is only getting worse particularly in the capital where alternative land uses with higher values compete."
This has led to intensification and a plethora of mixed-use development but the issue says Outtrim is that those designing and building these schemes, if they are not logistics experts, frequently lack the knowledge to provide the right type of logistics space required.
Indeed, even when bringing forward multi-storey warehousing, planners and local authorities forget: 'that this is not an occupier choice'.
"In an ideal world a logistics occupier would choose a tried and tested route known to be efficient and the only reason why they do take the space [multi-storey/mixed use] is in the absence of any other choice."
Laird says: "Ultimately, the elements that make up an ideal urban hub vary from business to business and as such, urban logistics are becoming increasingly varied in terms of both markets and applications. There is an increased need for small urban consolidation and dispatch centres, in particular. Meanwhile, lower quality retail sites have also been converted to logistics space, meeting many of the requirements needed for 'last mile' uses."
But as Tessa English, director of industrial and logistics research at JLL, notes: "Retail parks are being considered to accommodate all types of industrial occupier because there is a dearth of industrial stock in the first place. Over the past 20 years there has been consistent lack of speculative small and multi-let industrial space constructed but demand for industrial space in urban areas has been robust."
No vacancies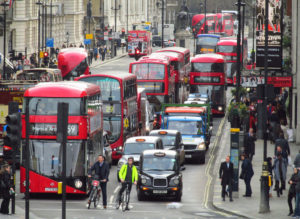 Mofid notes: "The vacancy rate for urban logistics space is really low in London – less than 3%."
It seems as though the sector is at an impasse – at the same time as local authorities and politicians try to discourage logistics from entering the cities and alternative land uses such as residential and offices are pushing logistics out, the need for a last mile solution increases exponentially as the residential population gets denser.
For Bellman there is but one solution: "Local authorities need to look for a holistic approach because this is coming down the road at speed and without clear thinking we are going to have issues."
Outtrim agrees: "Urban logistics/last mile is an issue that needs to be addressed; it is a vital urban service and it is time that is understood."
One company that is meeting the issue head on is Quintain. It is the developer investor behind Wembley Park, an 85-acre development in north-west London incorporating the UK's largest build-to-rent scheme, which when complete will consist of 5,000 new homes. A further 3,500 homes will have been built for shared ownership and for sale. It will also incorporate up to 5 million sq ft of mixed development including the London Designer Outlet as well Wembley Stadium itself.
Jason Margrave, executive director of development at Quintain, says: "To date we have built 2,000 residential units; we also have commercial offices and shops as well as the London Designer Outlet and all these uses generate deliveries – the challenge for us is to manage this going forward.
"An average plot in Wembley yields 50 – 90 deliveries a day and that is putting a strain on the Estate. Couriers clog up the roads and double park, concierges are under duress to accept the parcel deliveries all day and then we have to provide parcel storage and all this has been growing exponentially and it is not sustainable. We have yet to crack the solution but there is a solution."
In June 2017 Quintain began a joint research project with the London School of Economics. The research involved students on the LSE's Executive MSc in Cities programme exploring three issues facing the developer at Wembley: building a community made up predominantly of renters; how the benefits of regeneration spread throughout a borough so the new estate is accessible to the wider community; and the accommodation of mobility trends.
The use of on-site consolidation centres was key to the research's findings for how to manage both the delivery of construction materials during the build phases and parcel storage/distribution thereafter to service the predicted 20,000 residents who will live at Wembley Park upon completion.
"Our consolidation facilities at Wembley Park have been vital in supporting our site-wide logistics during these intense years of development," says Margrave.
"We have two facets to our construction consolidation facilities: a holding area and a construction logistics hub. Large delivery vehicles are required to check in at our holding area with Alandale, our logistics partners, until we are ready to take the deliveries on site; we've had around 180,000 vehicles check in there since January 2017. At peak times we've accepted 9,000 vehicles a month – illustrating the vital need for putting consolidation systems in place. Whilst Wembley Park goes through such an incredible period of transformation, it is vitally important that construction is carried out in a safe and considerate way.
Central consolidation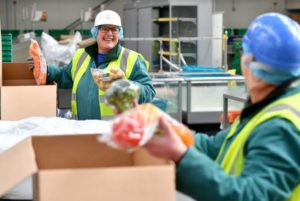 "Having the provision of a consolidation centre is invaluable to developers such as ourselves. The facility helps to streamline the distribution of materials through the supply chain and throughout our various developments thus promoting efficiency in that 'final mile' across large sites and minimising disruption to the environment and local community by significantly reducing vehicle movements.
"Our construction logistics hub, however, is where small deliveries are directed. We consolidate these items and take them on a 'milk run' around the estate as and when required. This includes everything from pipes to pallets of paper for our Wembley Park offices. It is this kind of longer-term facility that we are now investigating in order to alleviate congestion from postal and courier deliveries across the estate. It is expected that for every seven residential homes at Wembley Park, an average of one parcel will arrive on site per day – equating to an expected 1,214 deliveries a day upon the estate's completion."
Consolidation centres are nothing new but what is new is the realisation that a development of this scale cannot be run effectively without strategic thinking and planning ahead regarding last mile deliveries and providing the space to facilitate them efficiently in order to protect the public realm going forwards.
Sleeman notes: "Consolidation centres are a partial solution in most cases if you are trying to bolt one on after the event, but if it is planned as part of the urban architecture at the very outset, then the solution is very much easier."
Regarding the dedicated consolidation centre at Wembley Park, Margarve adds: "Exactly how it will be run, whether we do it ourselves or work with a commercial operator, has yet to be decided but what we do know is that we know what the issues are and we can plan for them going forwards."