The judges of the 2019 Supply Chain Excellence Awards described Graze's capacity to respond to the huge peaks created by the retailers' special promotions as supply chain excellence in practice. Christopher Walton spoke to its supply chain director George Munjas to discover how it does it…
Graze started off sending healthy snack boxes in the post direct to its customers, and over four years ago it started in retail. Now it is in almost every major retailer, convenience store, forecourt and distributor in the UK.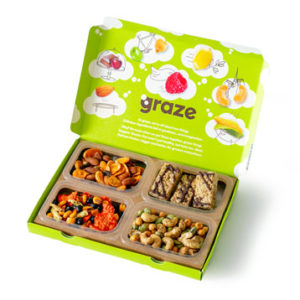 With over 40 products, in various formats – punnets, sharing bags, flapjack bites/bars – the business has developed strongly and following its acquisition by Unilever earlier this year, is now looking to Europe.
However, as a small business, moving into retail had its challenges.  George Munjas, supply chain director at Graze, takes up the story: "We first ventured into retail in July 2015, because of the D2C brand we had built up quite well, breaking into retail was relatively easy from a customer listing point of view.
"That is a really nice position to be in," he says. "Because Graze had built up a D2C brand the retailers knew who we were. And the government was putting lots of restrictions around front of store in terms of unhealthy snacks e.g. chocolate. It was perfect timing, they really wanted us and we really wanted to launch into their stores."
However, where Graze did not have such a luxury was in its supply chain as it is not as big a brand as the likes of Coca Cola, Walkers, Cadbury's, etc. Being smaller it did not have the volume of a big brand, so while retailers were keen to list the product, it was more difficult to get a seat at the table from a supply chain point of view.
Throwing a further challenge at Graze came in the form of promotions. From a retail point of view it made sense. Take a brand that was graining traction like Graze, lean on its health benefits, and do deep-cut promotions in January.
"We call it 'Jumbo January', when people are coming back from the holidays and have had a bit too much to eat at Christmas and want a healthier lifestyle, they go to brands like Graze. So, the busiest period for us in supply chain is November and December. And that was one of the very first times we had done deep-cut promotions. We were going in pretty blind on numbers and we didn't have much to go by!"
Risk and reward
Munjas says that Graze entered a period of deep cut retail promotion for the first time with approximately 15 months' worth of data based only on its punnet format, and it was also launching new products that had only been live for a few months.
"As a business we are willing to take calculated risks," he says. "The reward is much higher and the majority of the time we come out the other end better off. We have confidence in ourselves to do that in the future. Going into retail for the first time is a big risk because we didn't know what would really happen, especially with promotional periods, it was even more nerve-racking."
Graze went through a period of having to get category information and use whatever expertise we had in house. Munjas says that there were elements of trial and error and being really agile with our forecasting and our production plans.
By setting up daily EPOS extrapolators populated from key customer portals the business was able to project forward the expected performance of the promotions. It was critical to balance the manufacturing plan to ensure on-time, in-full (OTIF) deliveries to the retailers.
"The biggest part of our success was the people," he says. "It was really down to the people having that enthusiasm and the passion. The will of everyone to be flexible in these scenarios was important to meet the expectations and opportunities we were given by retailers."
Having worked through several promotional periods now – including May and September that generates peaks in April and August for supply chain – Graze, as part of Unilever, is able to be very open with any suppliers it works with just to make sure it is compatible: "We like to work very quickly and agree to new initiatives at short notice that are not forecasted," says Munjas. "Some suppliers see growth in that area so are really on board with that."
"It was a fantastic award to win and a big achievement not just for our supply chain team but for our business," he says of the night of 5 November 2019. "It hits home as to how unique we really are, because everyone is so used to performing the way we do, we are always really busy, we are consistently performing well… do we realise how unusual this is? So, by winning, industry-wide, it acknowledges that we're quite special in the way we work. I was delighted that we had won."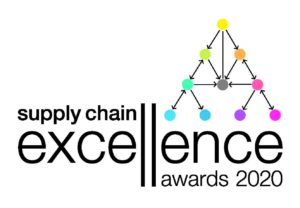 The 24th Supply Chain Excellence Awards will take place on 12 November 2020. For more information, including how to enter and sponsorship opportunities, and to register your interest go to: Supplychainexcellenceawards.com