At the beginning of 2020 Access Group acquired Mintsoft – a software-as-a-service based order and warehouse management software firm – that started life in 2012 as a university project developed by founder Luke Groves.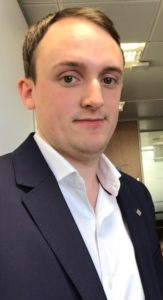 Access is forecasting that the warehouse order picking market will be worth £8 billion by 2025, and by adding Mintsoft to its offering it believes it can deliver significant cost-savings in an area that is estimated to account for 50% of warehouse operating costs.
Since the acquisition e-commerce levels have boomed under Covid-19 lockdown restrictions, stretching supply chains and forcing companies to look at ways to improve fulfilment as well as reducing the associated operating costs incurred in picking, shipping and returning orders.
At the point of acquisition Mintsoft had grown from a thesis at Nottingham Trent University into a company with in excess of 170 customers within the space of seven years. Speaking exclusively to Logistics Manager, Groves tells the story of how he accomplished it.
"I did my degree in software engineering at Nottingham Trent and my final year project was to find a real business with a problem and try and solve it for them," he explains. "So, I spoke with my uncle and he used to run a mailing company that was transitioning into a 3PL. He was looking for a warehousing system, but the systems did not handle stock on a 3PL basis i.e it did not handle the stock for multiple clients, it handled it for one warehouse."
His Uncle suggested that Groves should develop software that could allocate stock to different clients in the warehouse, achieving segregation in a multi-user environment. So he wrote the software, submitted it for his thesis and won an award from the British Computing Society for that project.
Groves then decided to embark on a career in investment banking, leaving his award-winning project that was managing his uncle's warehouse as a side-project. It remained a side-project despite Groves being head-hunted for another start-up, where he worked for three years.
"My business partner Mark [Coulter] discovered the system in my Uncle's warehouse, and then looked to roll it out in his warehouse. Then it started connecting with the likes of DPD and Amazon, and technology in the logistics industry was evolving as well. Then at the start of 2015 he said that we could really start to sell it to other warehouses," he says.
Coulter went out to the market, selling the software, which was successful enough for the company to start expanding. That was the time for Groves to leave his project in the City of London and work on Mintsoft full time.
Acquisition by Access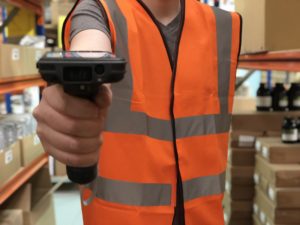 At the start of 2019 Mintsoft had four employees and by September 2019 it was having conversations with Access about being acquired, throwing the five-year development plan out of the window.
Access were not the only suitors. Groves reveals that Mintsoft was approached by different parcel carriers and fulfilment companies which wanted to acquire the software to run it exclusively themselves.
"But by that point we had many different warehouses we supported and we wanted to find the right home for the software. If it was sold to companies like that then there would have been all these warehouses that would have had to find something else. They had put their trust in us, so we couldn't let them down.
"For me and [Coulter] it was a matter of honour to those customers to look after them. So, when Access Group came along it was the right fit for us and a great opportunity," he says.
The acquisition also came at a peak time for MintSoft: "From Black Friday on to Christmas it is busy for us, but at that time we had to steady the ship and go through the process of speaking to Access and selling the company. We walked into the new year thinking that after Christmas there is usually a big boost in sales from people looking at how well Christmas went for them. Then Covid happened and it has been busier than November and December, in terms of the number of parcels ordered. So, we had Christmas peak then Covid peak."
Groves has used the downtime of the Covid lockdown to focus on product development and the integration of Mintsoft into the wider access portfolio.
"We have found that there is lots of opportunity where we sit on top of the Access product. Access has a supply chain product for example, which focuses on manufacturing… we are finding out we can help with a lot of those products. As well as our original fit as a WMS management product, we are seeing customers transfer from B2B to B2C. With e-commerce we can come in and help and sit as a layer on top," he explains.
Groves says that recently worked with a bathroom manufacturer that had moved into selling spare parts online: "We can provide that e-commerce layer. We seem to fit in a lot more places with Access. We can also help out with automation. In terms of a lot of the software now it is all about interconnectivity. We are using what we have got and utilising it. It has been a fairly exciting period so far and the year is just flying by!"

Access Group (Stand 420) will be exhibiting at IntraLogisteX – the UK's only intralogistics show in 2020 – which takes place on the 29th and 30th September 2020 at the Ricoh Arena, Coventry. Register your interest now at www.intralogistex.co.uk