Best Food Logistics transformed its business from loss to profitability by using big data – and in doing so won the 2019: The BluJay Solutions Award for Technology Innovation. Christopher Walton finds out what made it a winner…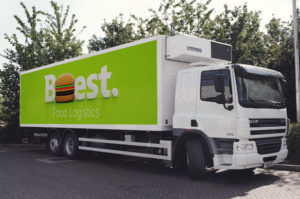 Come March, Best Food Logistics, formerly Bidvest Logistics and part of BidCorp, will have a new home as part of Tesco's wholesale division Booker. It even has its KFC contract back after an inauspicious dalliance with another supplier. A bright future wasn't always the way as Paul Whyte, MD, Best Food Logistics explains.
"Winning the award was less about technical innovation but more about what we have done with it to transform our businesses performance and create a sustainable future for our people and for the future of the parent company. It really was a touch and go situation for the business several years ago," he tells Logistics Manager.
"We were losing so much money and now we are in a place where the business is stable. We have harmony across the business and a parent company that likes us because we create a small profit. We have a union that really loves us because we can invest back in our people. We have employees who are engaged because they can see the work that has been done has really helped. They are proud of what they have achieved."
Working alongside Applied Acumen Best Food Logistics harnessed the large volumes of data relating to every aspect of service delivery, bringing together data from route planners, driver PDA's, in-cab telematics, customer delivery data and more.
Using data visualisation tools Applied Acumen allowed supply chain operations staff at Best Food Logistics to manage far more effectively and efficiently; this meant it could pinpoint issues before they occur and act on them to avoid service failures. Furthermore, Best Food Logistics makes this real-time information available to its customers, so they can also see exactly what is happening in their supply chain.
Using the data Best Food Logistics has been able to improve its on-time, in-window performance from 40% to 90%.
Creating harmony
Whyte says that this approach has created momentum and belief across the business, because it has gone from a place where it was losing to where it is winning.
"The harmony is now across existing parent company, people, unions, customers, the new parent company and a very satisfied group of customers. Everyone is excited for the future, and the award was really unexpected, but really gratefully received. It does reflect a lot of efforts for our customers," he says.
"What I realised when looking at our business is about planning accurately and executing brilliantly against that plan. In order to do that we had to capture data and make sure the data used was extremely accurate. We used to arrive on time around 40% of the time. We do 13,000 deliveries per week to all of our customers and all of those deliveries need to land in a pre-defined 1 hour window."
So what drives that variability? Whyte explains that across the Best Food Logistics fleet of commercial vehicles it had telematics that captured the data of where the vehicle is at any given point of the day but it wasn't planning using that data with its route planning system.
Whyte says this is vital as 50% of the time a driver on shift in a vehicle is driving it while the 50% is spent delivering goods to customers.
"Our drivers are the single biggest touch point for our customers, so being able to accurately predict when they will turn up is critically important," he says. "We deliver frozen, chilled and ambient products to the final point of storage. Imagine a drive through, say KFC or McDonalds, it is pretty easy to drive the truck up, take the stock off… it's all on the same floor because it is purposed designed.
"At the other end of the scale is a Pizza Express in the Shambles in York, where it is on a cobbled street you cannot drive down, and the driver has to bring the pallet down the street through an ally and frozen is on the third floor, chilled is in the cellar and ambient is on the first… that takes more time than a drive through!
"So we realised that we needed to provide the right amount of time for the driver to deliver, so we are constantly updating average road speeds on the roads in the UK, and we have a team of data analysts working on that in our planning systems. And we are constantly recording and capturing data on the PDA, which we monitor to the final metre. So, we can accurately predict when that delivery will be made."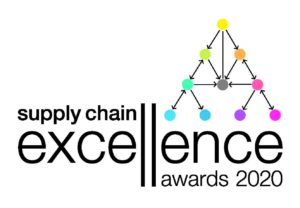 The 24th Supply Chain Excellence Awards will take place on 12 November 2020. For more information, including how to enter and sponsorship opportunities, and to register your interest go to: Supplychainexcellenceawards.com